How can I get to Hotel Columbus?
You can find us near:
Downtown: approx. 5 km
Train station Seligenstadt: approx. 5 km
A3 direction Frankfurt / Munich: approx. 1,5 km
ICE station Hanau Hbf .: approx. 10 km
Messe Frankfurt: about 25 km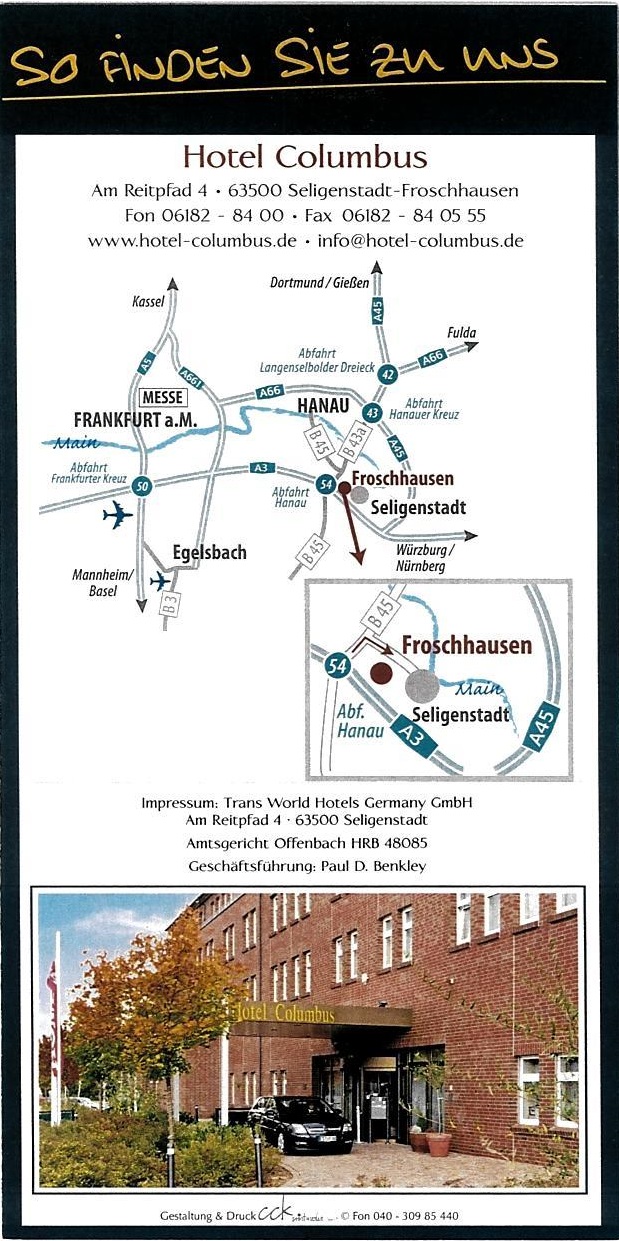 Where can I park?
We offer onsite parking as well as an underground parking garage which is available for a small charge.
When is Check in-out?
Check in from 16:00
Departure until 12:00
What are the payment options?
Payment option
American Express
Master Card
Visa Card
EC cash
In which language can I communicate?
What are the opening hours in the reception?
Do children pay?
Children up to 4 years old stay free in their parents' room, breakfast and half-board are also included
Children from 5 to 18 years stay free in their parents' room and receive a 50% discount on breakfast and half-board
If you wish to book an extra room for your children, we will grant you a discount of 50%
Can I bring my dog with me?
You can bring your dog, we charge a flat rate of € 20,00 per stay for extra cleaning.
Please note that dogs are not allowed in our restaurant.